29. MARCH 2022
Spirit of optimism in male industries
A blog post by CEO Harald Kogler.
Where there are machines, there are also men. At least, that's the cliché that has been around for decades and unfortunately still holds true in certain industries due to low female quotas. But my colleagues know one thing: I prefer to work with women than with men – exceptions prove the rule here, too. I personally, but also the HIRSCH Servo Group, have always been asking ourselves how we can succeed in changing our mindset in male-dominated industries and create sustainable women-friendly opportunities.
Changes in the working world are perceptible
Wo(man) leave the office around 5 p.m. and still check one or the other e-mail on the couch at home or quickly take a call. Work and private life are increasingly merging in many jobs, making it difficult to really switch off. I, too, had to learn this agonizingly and force myself to leave work at the office on Friday evenings. Because the weekends are reserved for my big family at home.
My professional family is all the larger and more international: The HIRSCH Servo Group currently employs over 1,800 people worldwide and each individual "family member" has their own concerns, issues and problems. The calls for flexible working hours, modern working methods and excellent training opportunities could not be ignored even back then – when no one dared to think of a pandemic. A good work-life balance and the associated compatibility of career and family have never been as important as they are today. What's more, it can be an absolute competitive advantage in the "battle for the best".
"Family Office" as a concept of the future
However, measures and framework conditions must be created to achieve this. Around a quarter of our employees are women, many of whom have children and families. Balancing this can be a challenge time and again. Especially when the unforeseeable happens: If the office is running late or the kindergarten is suddenly closed, we have set up a multifunctional parent/child workstation as part of the "berufundfamilie" audit process. In the first few weeks, several children and their parents have already put our "Family Office" to the test – to everyone's complete satisfaction.
Guarantee of equal opportunities
With this and many other initiatives in the company, we prevent something that unfortunately still affects numerous women: the choice between career and family. Equal opportunities prevail with us, which is particularly close to the heart of the corporate group as a founding member of the Business Women's Center in Carinthia! And with projects like these, we are moving step by step in the right direction.
That's why I prefer to work with women
Because, as I mentioned at the beginning, I wouldn't want to do without women in my professional environment at all, especially not in positions of responsibility. On the contrary: a cockfight that can quickly develop among male colleagues is out of place at the European market leader in the insulation industry.
My experience, as well as the company's successful 50-year history, clearly confirm that female colleagues are generally less vain, work more objectively and approach projects with more determination.
The communication among each other and the interactions are simply finer. When I showed courage and established women in the supposedly male domains of the EPS industry, quite a few of my male colleagues smiled at me. But the success speaks for itself: from the corporate lawyer to the marketing manager to the HR manager, they are all real top performers in the Group.
As a global player, our goal must always be to be at the top. It makes me all the more proud that we are able to offer our female employees a modern working environment and that, in return, each and every day they give their all to drive the HIRSCH Servo Group's expansion course further in the right direction.
Industries need to rethink
I notice the change that society is currently undergoing. Parents need flexible working time models and need innovative ideas to give their little ones the attention they need. And at the same time, they also need the opportunity to develop their full potential in their professional lives. A suitable working environment is the basis for ensuring that women also dare to take the step into supposedly male industries. Only in this way can the "work of the future" succeed, regardless of gender, age, origin and other characteristics, and we can remain competitive internationally!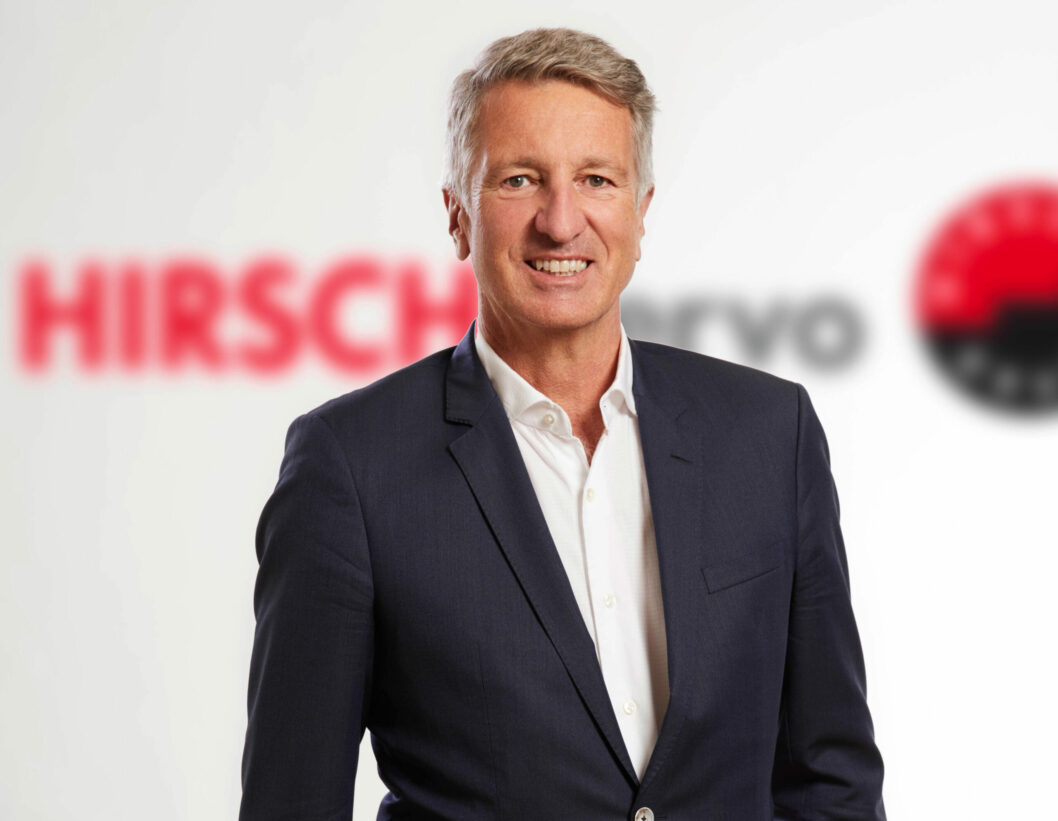 Harald Kogler has been the CEO of HIRSCH Servo AG, headquartered in Glanegg/Carinthia, since November 2013. Under his leadership, the Group restructured itself and expanded massively from 400 to over 1,800 employees at 31 production sites in Europe and worldwide sales offices. Prior to this, the graduate industrial engineer held numerous management board positions in the international industrial environment, including at KELAG Kärntner Elektrizitäts-AG and FUNDERMAX AG. Zudem war er Gründungsvorstandes des KWF und Geschäftsführer der BABEG. He was also a founding board member of KWF and managing director of BABEG. As an experienced manager, Harald Kogler knows what is important in the successful management of employees: recognizing the potential of young people, promoting and using it accordingly, allowing freedom and living diversity. In his private life, the family man lives in a partnership and finds his balance in sports in nature.