Work at HIRSCH
Motivated, highly qualified and capable employees as our greatest asset.
Job vacancies
Acting responsibly and honestly in dealing with each other
As a stable employer, the HIRSCH Servo Group brings together around 1,900 employees at 32 locations in Central, Eastern and South-Eastern Europe. Due to the wide range of potential applications for our products, the demands on our employees are also comprehensive. Promoting diversity and demanding further training are essential aspects of our philosophy. We look forward to welcoming you soon to the large, international HIRSCH family. After all, teamwork is a top priority at HIRSCH – see for yourself.
Your benefits in the HIRSCH Servo Group
Lunch allowance
Performance-related, attractive salary
Special offers
Many years of know how
Health measures
Modern workplace environment
Work-life-balance workshops
Regular workshops on specific topics
Innovator project
Individual and professional career development
Free fruit and vegetables
Flexible working time models
HIRSCH family office
Support of the participation at sporting events
Free parking
Teambuilding
The HIRSCH Card
The key to many benefits
As an employee of the HIRSCH Servo Group, you not only benefit from the numerous advantages offered by the company, you can also save money at our partner companies. Simply show your employee card at your next purchase and you will get your personal discount.
So what are we waiting for?
Discover the new special offers of HIRSCH Card.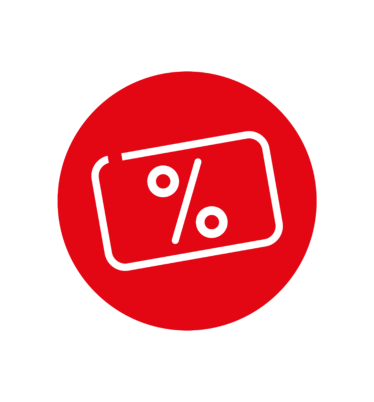 SK Austria Klagenfurt
5€ discount per ticket at the box office
Mountain lifts Bad Kleinkirchheim
15% discount at the Thermal Römerbad 15% discount at the Kaiserburgbahn & Biosphärenparkbahn Brunnach
BV-Nockfleisch Feldkirchen
Up to 15% discount on gift baskets and meat or durable food purchases
City Fashion Krassnitzer Feldkirchen / St. Veit / Spittal
Ongoing temporary discounts
Engel-Apotheke Klagenfurt
10% discount
Falkensteiner Schlosshotel Velden
Day Spa for € 85,- instead of € 95,- (on request and availability)
Holzmeister Herbert Schurian Feldkirchen
5% to 10% discount on cash payment
Intercoiffure Grabnegger Feldkirchen
15% discount on all services
Department store NIMO Feldkirchen
15% discount on regular goods
Lagerhaus Bau- und Gartenmarkt Feldkirchen
10% discount (except already reduced goods, food, plants and soil and white goods)
Laufsport Münzer Villach
10% discount on all articles and professional service included
Lengger - Ihr Modepartner Feldkirchen
10% discount on regular goods
Rebernig Wohnen Feldkirchen
10% discount on regular goods
Skinfit Shop Villach
Discounts of up to € 40. The offer can be taken up 2 times a year per person. Excluding other discounts and promotions.
Spa St. Kathrein Bad Kleinkirchheim
10% discount on regular admission price
Giga Sport Klagenfurt
10% discount on the entire range in stock